CREATIVE WRITING SCHOOL WORKSHOPS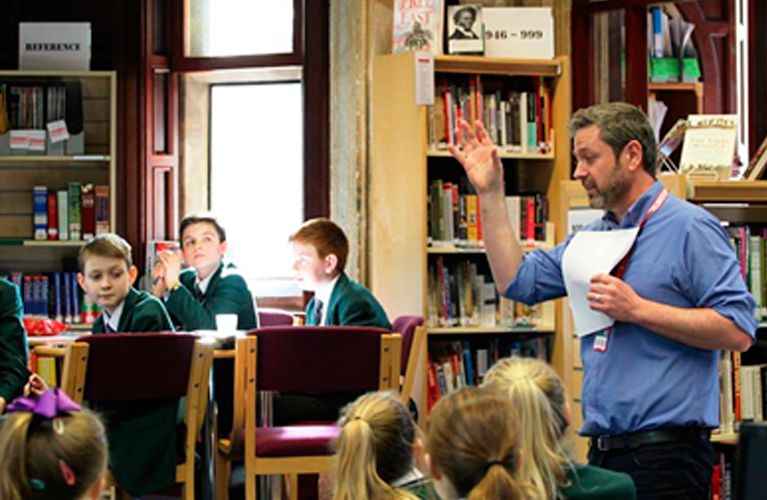 By LOCAL AUTHOR AND TEACHER
James Hartley, 43, is an English teacher, Cambridge Examiner and author based in Madrid. Lodestone Books (UK) have just published The Invisible Hand, his book about teenagers at a boarding school who become involved in the plot of Shakespeare´s Macbeth. The book is the first part of the Shakespeare´s Moon series of books. Each book involves a different Shakespeare play.
"My workshops are designed to stimulate student´s interest in Shakespeare and in reading and writing," James says, who has worked with schools in Madrid and Spain as well as organisations such as the Teenage Cancer Trust and Shakespeare´s Schoolroom in Stratford Upon Avon.
The Invisible Hand is currently being used at various schools in Madrid. James can negotiate discounts for schools ordering in bulk and can make sure suppliers (Orca) deliver the books direct to the schools at the best possible price. He also provides a series of support worksheets and competitions and can visit schools with a special "Shakespeare´s Moon" workshop.
"Having James actually come in and speak to the students makes a huge difference," says Maria del Carmen MacDonald, Head of ESO/Bach English at Orvalle School, Madrid. "As a Cambridge Examiner, he knows what the children need and his worksheets and workshops provide great support and stimulation for keeping the students interested in reading and writing."
Contact James at  jimboalexander007@hotmail.com
Webpage: www.jameshartleybooks.com
On Facebook at: www.facebook.com/jameshartleybooks
On Twitter at: www.twitter.com/jameshartleybks
Read 3 chapters of The Invisible Hand free