Jolly Phonics, jolly learning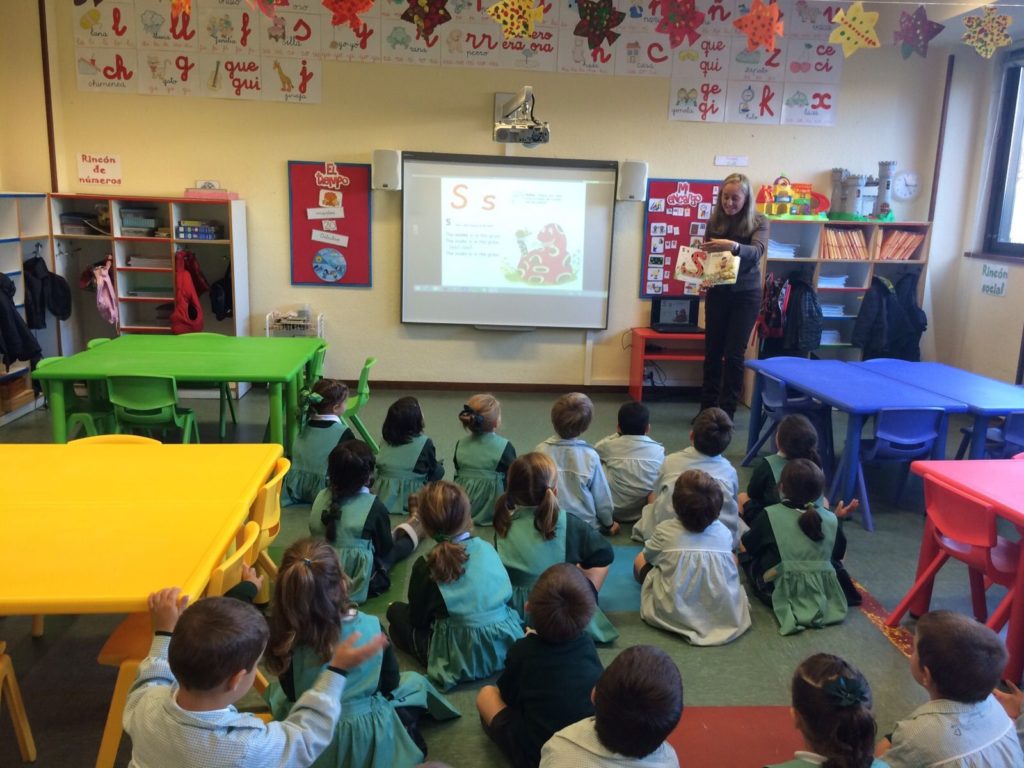 In Orvalle we have been working with Jolly Phonics for three years. It's a program that teaches the phonemes of the English language to facilitate the process of reading and writing in English.
The Jolly Phonics program aims to use a fun, colorful and dynamic methodology for teaching the 42 sounds of English to children, which, in turn, allows these to read in English without difficulty.  Sounds are divided into 7 groups starting with the easiest and ending with the most complicated. Each sound has its action and little song which is usually very catchy.
Books are used as a visual tool with a short story read by the teacher and each page presents an image corresponding to each a new sound. Once the 42 sounds of English are secured , the children are now able to move forward in other areas of language and reading comprehension, grammar and spelling, without returning to reinforce or review these sounds.