Orvalle's Preschool Olympic Games 15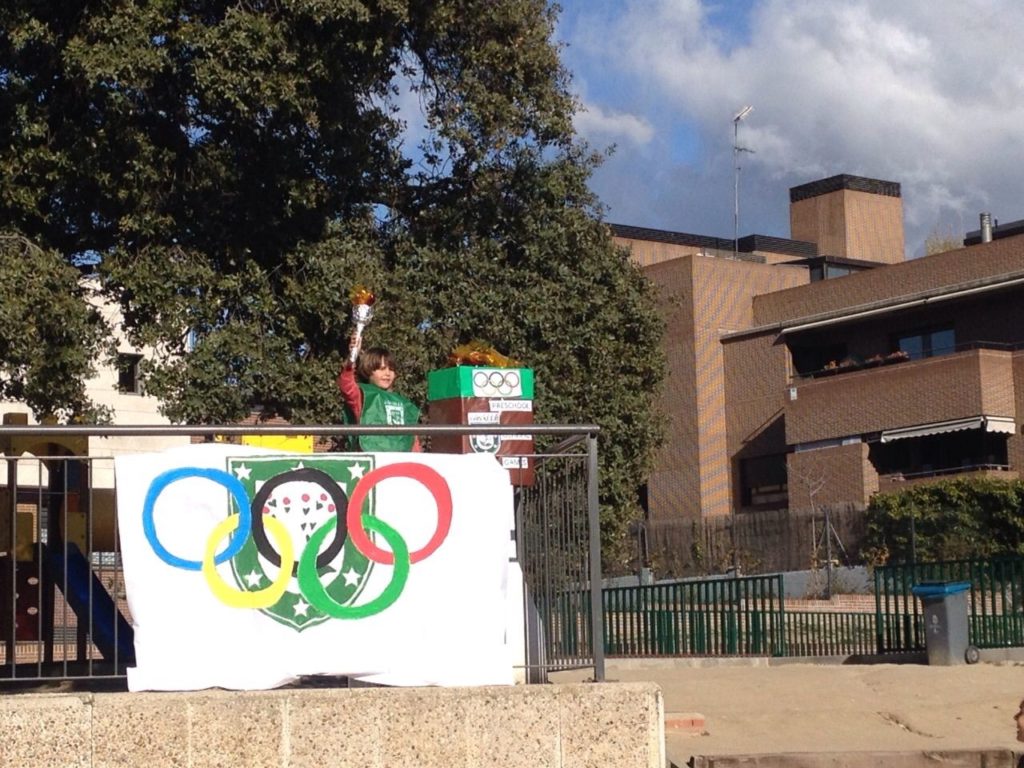 On February 27th we had celebrated the special Orvalle's Preschool Olympic Games. After two weeks of preparation, decoration and training, the day finally arrived.
It promised to be a marvelous day full of excitement and competitiveness in Kindergarten. However, other Preschool centre, E.I. Babalú, came to enjoy this event with us.
We started this incredible celebration with a parade of participating teams who represented different countries around the court, and then we proceeded to the lighting of the cauldron. Five children coming from different continents realized a relay race carrying the Olympic torch to light the cauldron and let the competitions begin.
We played different individual and team sports as basketball, hockey, soccer...At 3 pm our guests came to the school to participate with us. During the closing ceremony, the participating countries paraded again into the court and we received our medals! To conclude this special day we put out the cauldron looking forward to next year's Olympic Games. We had a great time!
[fusion_builder_container hundred_percent="yes" overflow="visible"][fusion_builder_row][fusion_builder_column type="1_1" background_position="left top" background_color="" border_size="" border_color="" border_style="solid" spacing="yes" background_image="" background_repeat="no-repeat" padding="" margin_top="0px" margin_bottom="0px" class="" id="" animation_type="" animation_speed="0.3" animation_direction="left" hide_on_mobile="no" center_content="no" min_height="none"][/fusion_builder_column][/fusion_builder_row][/fusion_builder_container]