James Hartley, English teacher and author
James Hartley is an English teacher at Orvalle who has written four books that secondary students are going to use next year. "I hope they like them," he said. "They are about a school called Arvello and the books tell stories about the children there which I hope our students will find interesting!" The books will also be used in Retamar next year
James Hartley, English teacher an author
James was born near Liverpool, England, in 1973 and as a child lived in Singapore, Oman and Scotland. He studied journalism and psychology at City University in London and now lives in Las Rozas with his wife Ana and two children, Carmen, 13, and Matthew, 11.
"I've always loved writing" "For me it's my first language! When I was at school I wrote short stories so it was only natural for me to try to write books when I was older."

James Hartley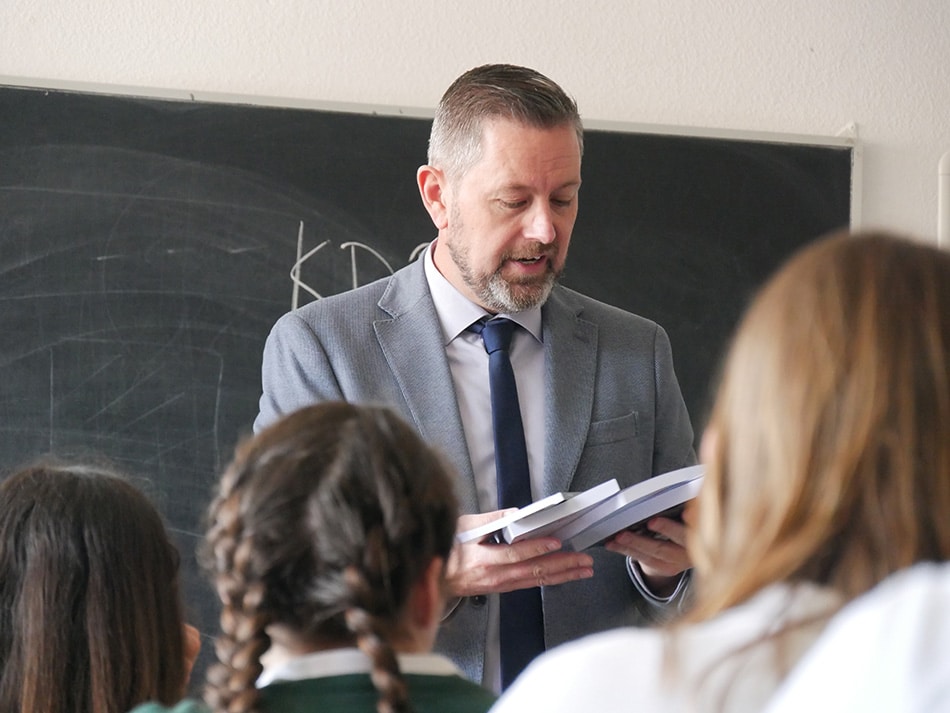 Their books of Shakespeare were included in a list of the best books for schools
In 2017 James published The Invisible Hand, the first of his Shakespeare's Moon trilogy about children who have adventures connected with Shakespeare's plays. James worked with Shakespeare's Schoolroom in Stratford Upon Avon to run competitions for schools and the books (Cold Fire was published in 2018 and The Unexpected in 2020) were included in a list of the best Shakespeare books for schools by The School Run website.
Four books for non-native speakers
"Although we did use these books at Orvalle and other schools in Madrid, they were written for native speakers," he said. "Which is why I wanted to try and write something for non-native speakers."
The new books are graded readers with exercises and lists of vocabulary. The books also include structures and grammar for Cambridge exams. 
"What I wanted was to create books that were fun and interesting to read for non-native English speakers. Sometimes reading in English can be frightening, difficult or even boring but I think if students see they can read a whole book and that the stories are interesting, I'm sure their confidence will increase." 

James Hartley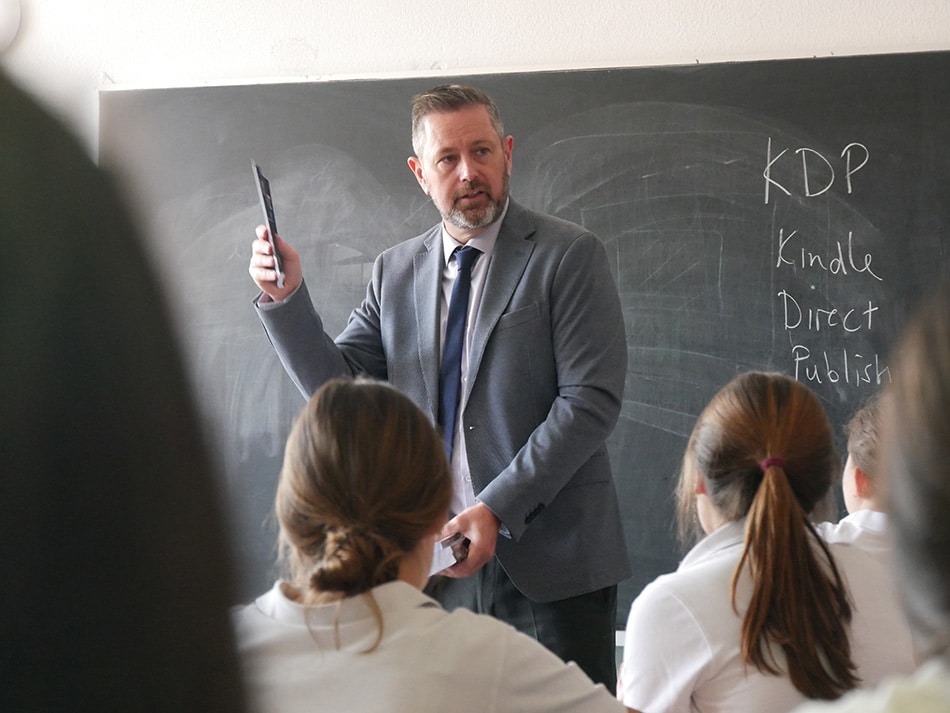 The Night School, about a mysterious presentation, is the first book in the series. The Wish is about some Arvello students who travel into a book they are reading at school and The Visitor is about an exchange visit to England, something which many students (and parents!) have experienced. The Star is about a famous ex-student who comes back to the school and finds herself in a big adventure. 
"Everyone at Orvalle has really helped me with these books," James said.
"Especially Mari Carmen MacDonald, who has always been really supportive of my writing, and Sonia González and her daughter Elisa who read all the books and helped me with the editing. Maria Fernández Bances also read the books and has given me all her support which really means a lot to me. Now I just hope the girls like the books as well!"