My experience with The Laurels School (London)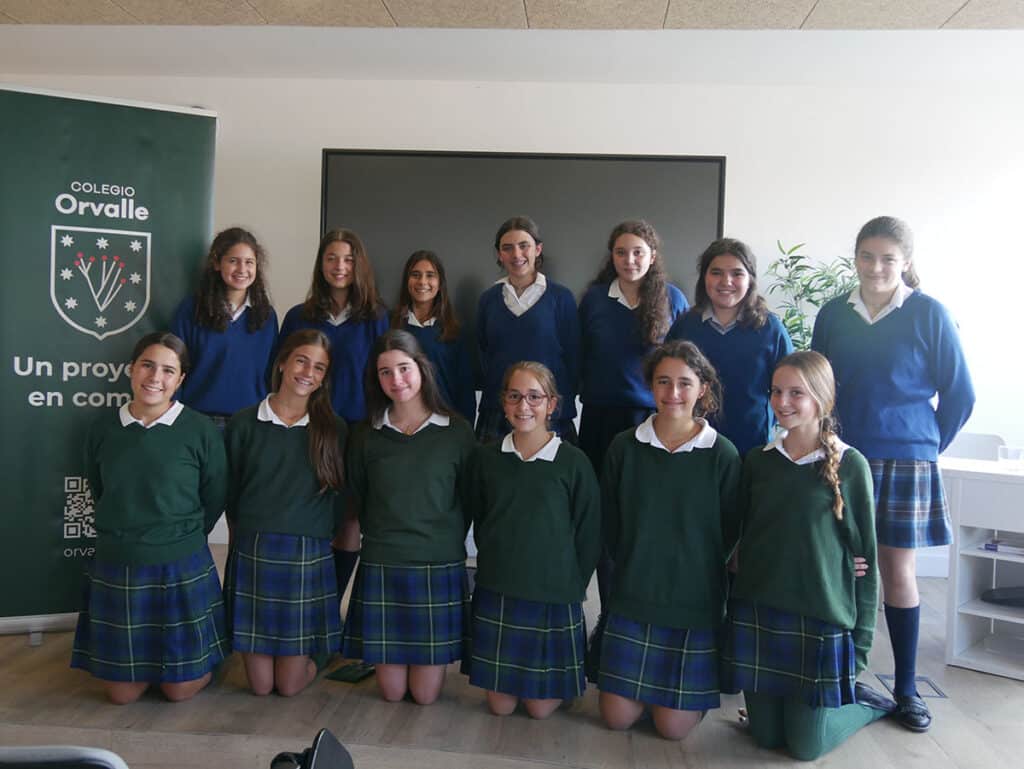 Durante el mes de octubre, 13 alumnas de The Laurels School realizaron un intercambio con las alumnas de 2º de la ESO del Colegio. Durante el mes de marzo, es el turno de que las alumnas de Orvalle viajen a Londres. A continuación recogemos las experiencias de las alumnas en nuestro país.
Marta Arias (Orvalle) & Gabriela Thomson (The Laurels)
Our time together was lovely, we enjoyed it a lot, we learned a lot from each other and we are both really happy of being together at Orvalle and at home. Everyone was so kind and welcoming. We had a very fun experience as well as having the opportunity of knowing someone of our same age that has different habitual habits and speaks a different language. We could get more in depth in our Spanish culture as well as spending all the afternoons together doing special plans and having a great time together.
We are very excited to see each other again in London. We have done many things and visited many places, like Puy du Fou, Toledo, Urban Planet, Simulation of Pompey immersion and the Aladdin musical !!
We loved having this experience in which we had lots of fun and very funny moments.
We hope to see each other again and have more good experiences together!
We will miss each other in this period of waiting for the next experiences.
Marta Abad and Sofia Thompson.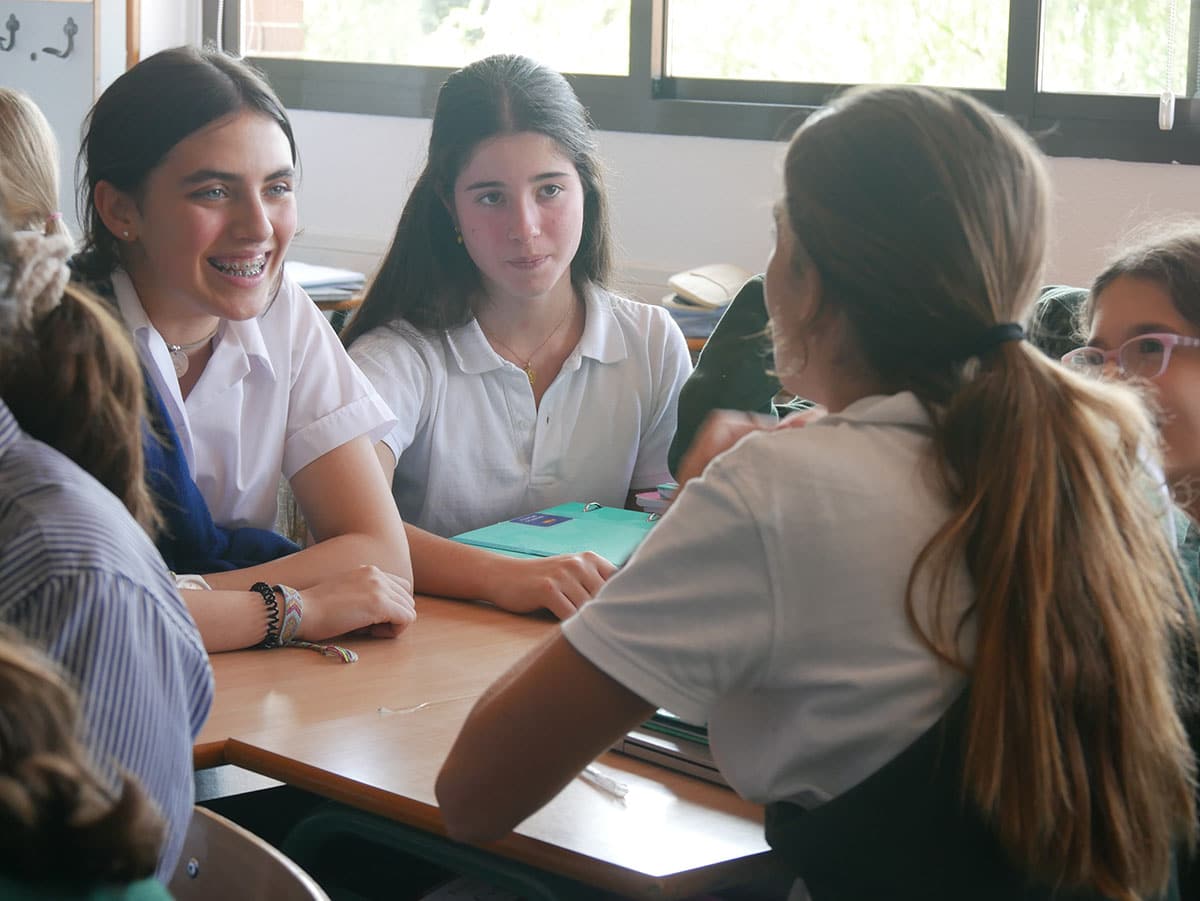 Fátima Aparicio (Orvalle)
My name is Fátima and I hosted Rebecca. I was very happy and excited to have been chosen to take part in the exchange programme.
I love meeting people from other countries and know about their cultures and I have become good friends with Rebeca. It has also been  a great opportunity for them to get to know Spain and for me to improve my English. They were all very nice and friendly. My brothers have also learned a lot of English and we are all very happy, especially me!
Rebecca (The Laurels)
My experience with Fatima's family has been overall amazing! From the first day they cared for me and looked after me. One week has gone so quickly. Me and Fatima have had so much fun together like going to buy sweets or playing board games. Fatima and her family introduced me to many Spanish snacks and foods typical in spain. I have had an amazing experience and I wish I could stay for longer!!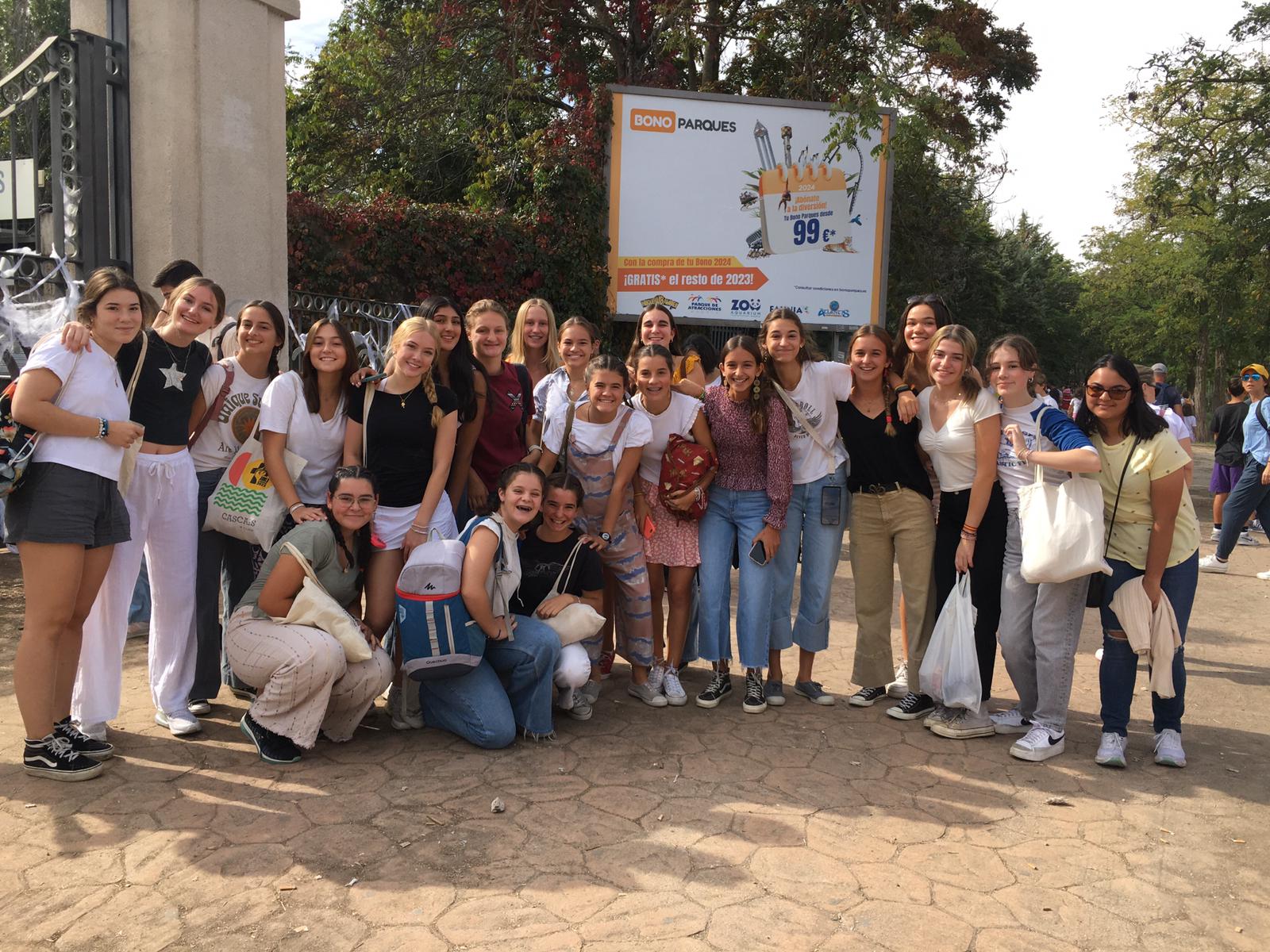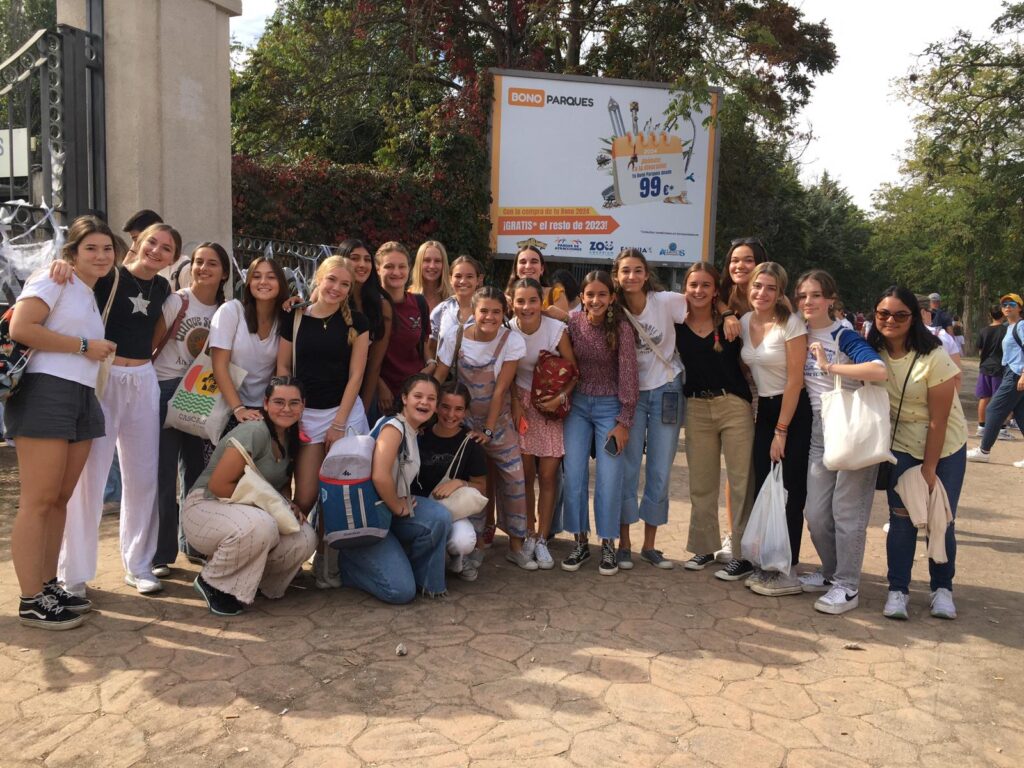 Cayetana (The Laurels)
My experience being in Spain for a week has been so fun and overall amazing! All of the girls were so nice to me, and even on the first day, as I was entering the lesson, I have to admit I was quite scared. But so many girls told me to sit next to them, and started talking with me, even without knowing my name! I felt so welcomed. I really enjoyed how inclusive everyone was, as well as the kind and affectionate atmosphere all over the school. Even the younger girls would wave at me! 
Francesca Schofield (The Laurels) and Clara Abellán (Orvalle)
Our time together in Madrid was lovely. It was great from the first day, everyone was so kind and welcoming. It was a really fun experience and we learnt a lot from each other. We had the opportunity to get more inverse in Spanish culture and lifestyle. We went to VIPS and Las Rozas Village and to visit Madrid. The family was really nice and welcoming and really funny.
 On Friday night we had a sleepover at Marta's house, and we went to Montepinar. This experience really helped us improve both our Spanish and English and to adapt to new situations. 
We have enjoyed it really much and hope to repeat it someday.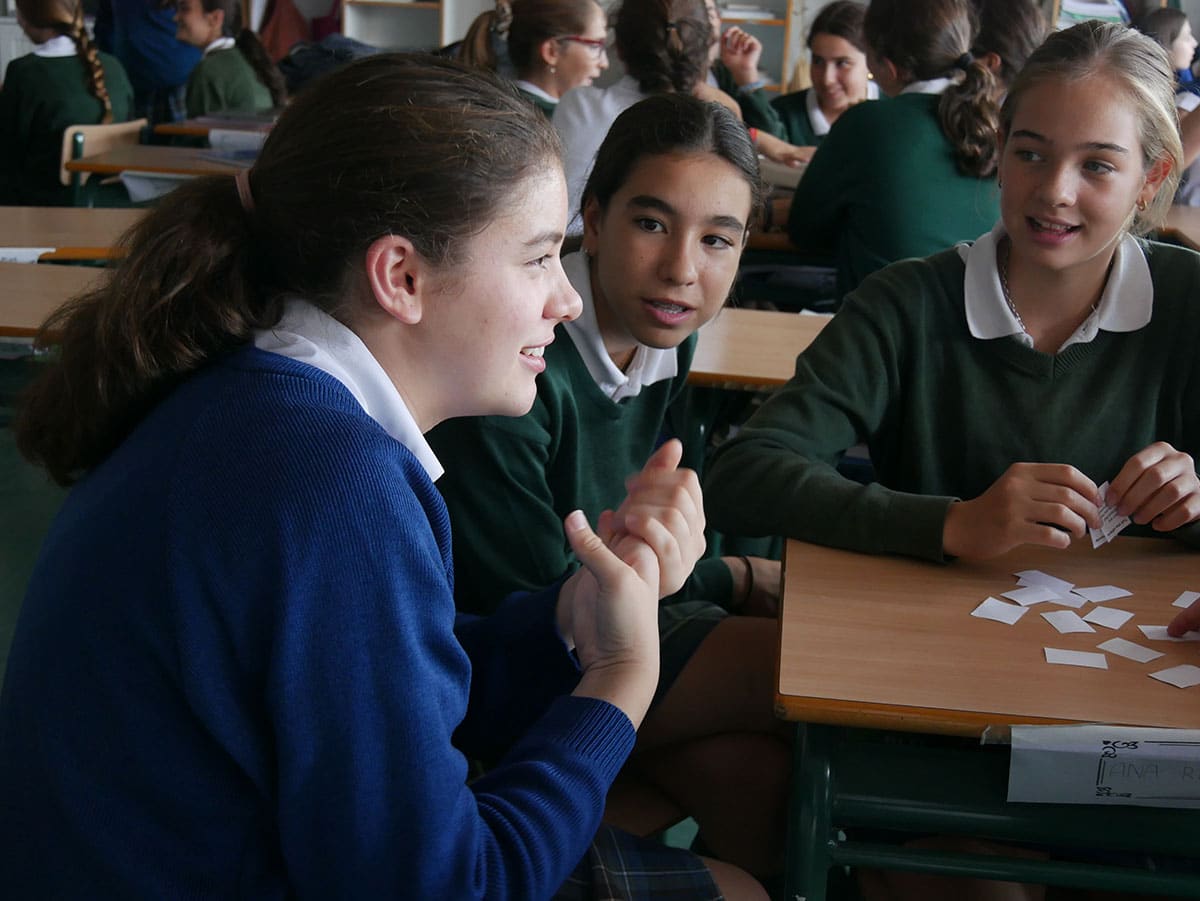 Natalia Rubio (Orvalle)
My personal experience with the exchange was very positive. In the  first place the girl was super friendly and I got to know her in a short time. Also, although the one who had to learn about Madrid was supposed to be the exchange girl, it has given me the opportunity to go to places that I had not been to.
The conclusion of this week is that I have made a friend from another country with whom I will have a wonderful time when I go there and who has taught me many curiosities about her culture. If you were to ask me if I would like to have her again at home I would definitely say yes.
Rocío Gutiérrez de la Cámara (Orvalle)
My experience as part of  the exchange has been very good. Hosting a girl who is my same age but came from another country and has a different culture has given me the opportunity to learn many new things. I think we have both been able to learn things about each other because they have also learned Spanish. 
I had a great time and she could also try some traditional dishes, and discover our culture and monuments. I think we are both very grateful for having had the opportunity to know each other and I am very excited to go to London in March.
Blanca Losantos (Orvalle)
From my point of view, the exchange has been a good new experience to learn things about new people who are very different from me.
When Aurora came to my house it was a little difficult because I had to explain to her everything about my house and my family and how everything works.
There were times when she had a hard time saying some things, but in the end she found a way to tell me.. In conclusion, it has been a good experience to learn things about new people.